WHAT ARE YOURPOINTS? 
They are points that you can win when you buy a selected product. Every product has a certain number of points associated.
HOW CAN YOU KNOW HOW MANY YOURPOINTS YOU GET FOR EACH PRODUCT?
You can see the associated points to each product right on the products page. The points number is displayed on the right side of the product's image, below the button, "Add to Cart", as shown on the image below. YourPoints are only valid in the products Yourself Apparel.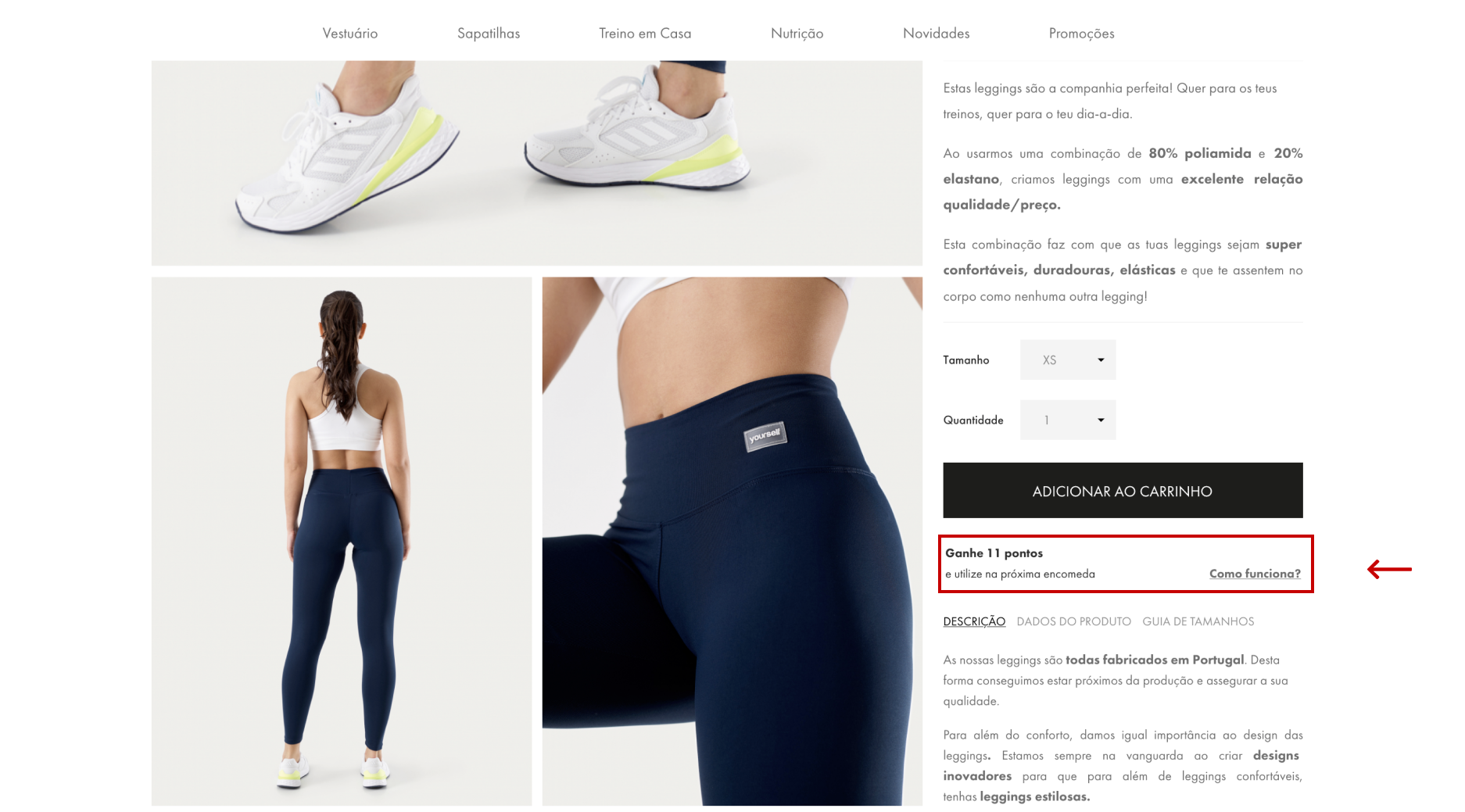 WHAT IS IT GOOD FOR?
Your YourPoints can be used by turning them into discounts on future orders. The More YourPoints you have, the greater is the discount.
HOW CAN I CHANGE MY YOURPOINTS TO DISCOUNTS?
After you put your products on your cart and follow the steps until "Finalize order", it is showed the cart page with the respective products. There, on the right side, on top of the product's value and shipping costs, there is a field showing how many points are eligible to use. Just click on "Use now" to choose how many YourPoints you want to use. On that same page, below the products added to the cart, you can see how many YourPoints you are going to win with the new order. Remember you can redeem up to 10% of the value of your order, in the selected products.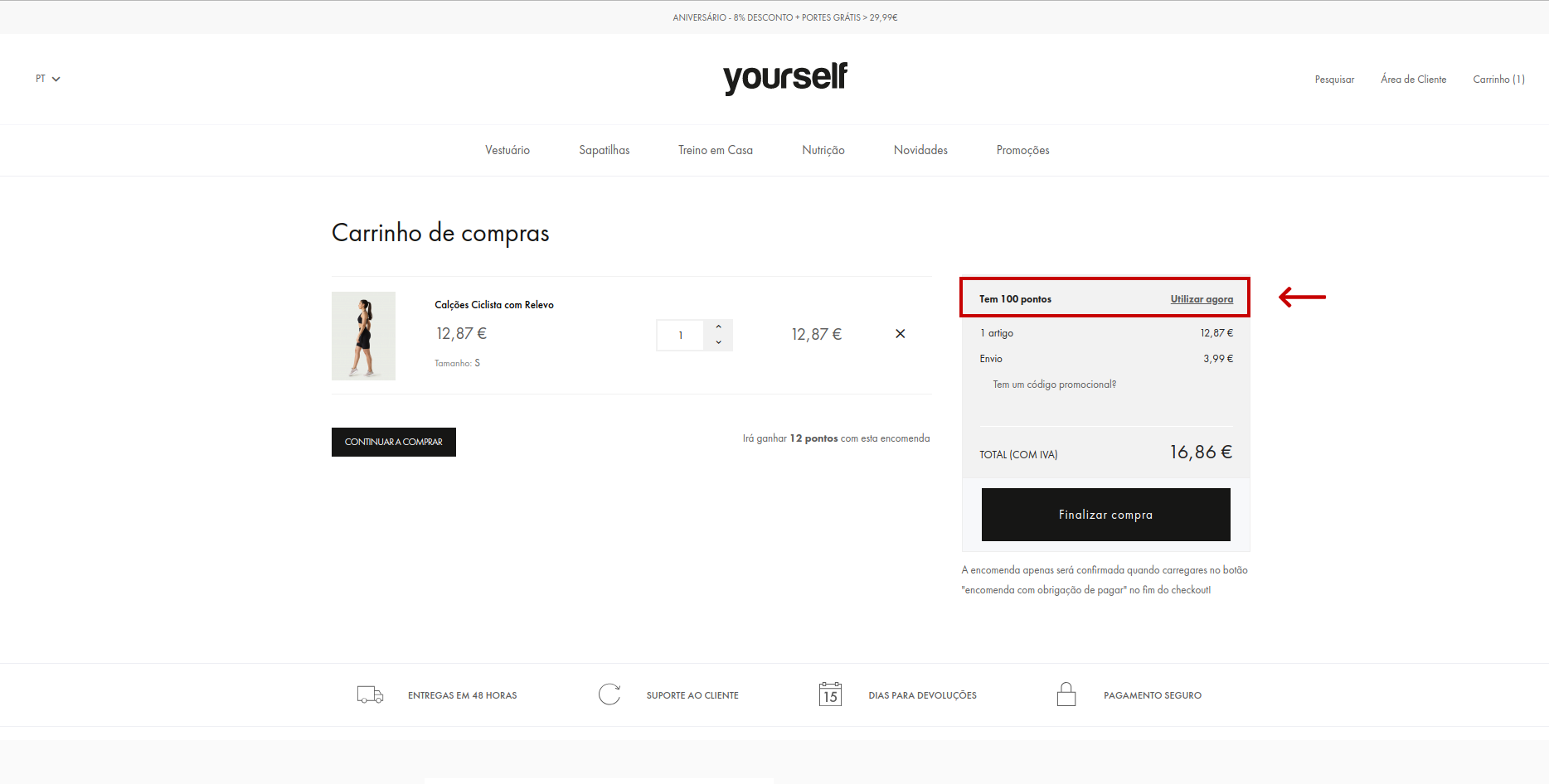 WHAT'S THE VALUE OF ONE YOURPOINT? 
Each YourPoint is 0,025€.
WHAT'S THE EXPIRATION DATE OF YOURPOINTS?
The YourPoints are valid for 365 days.